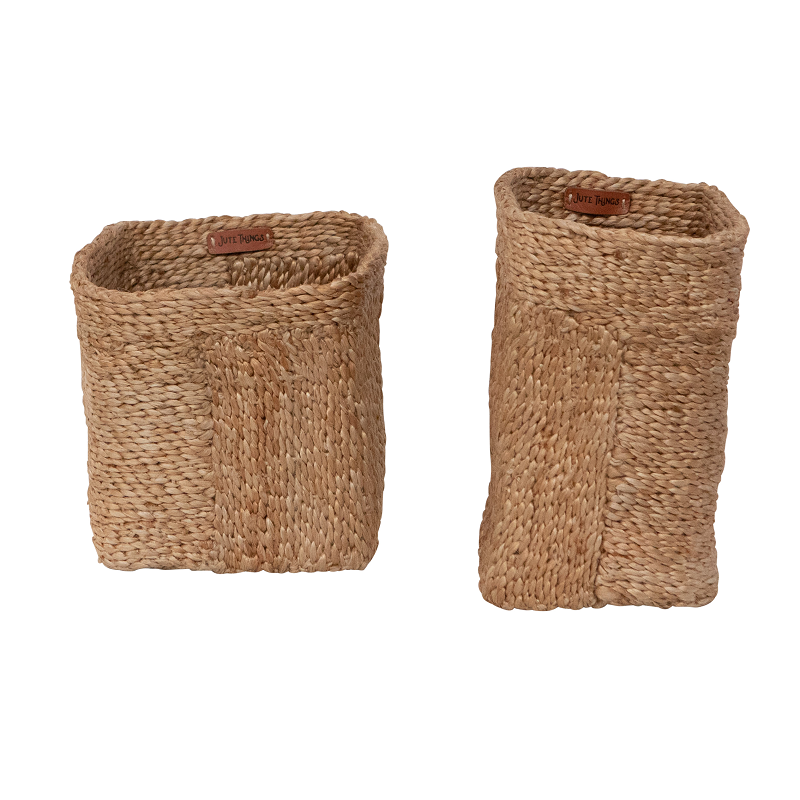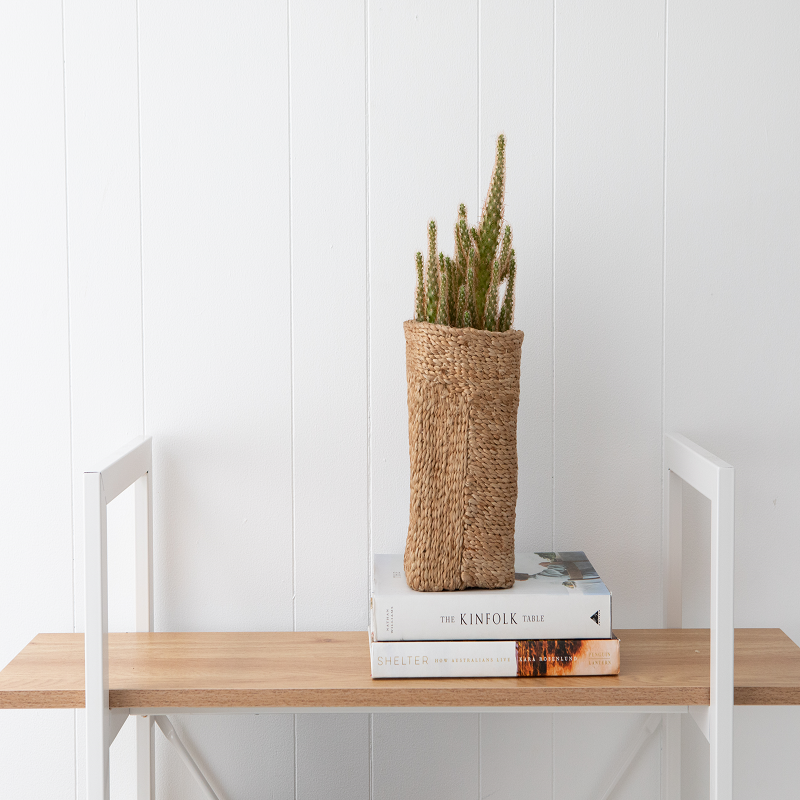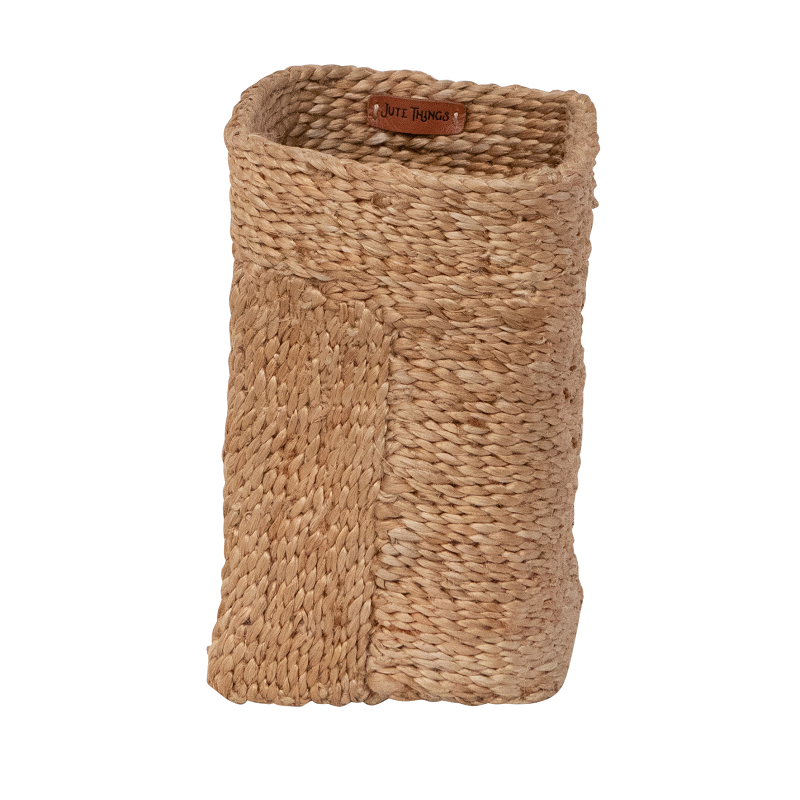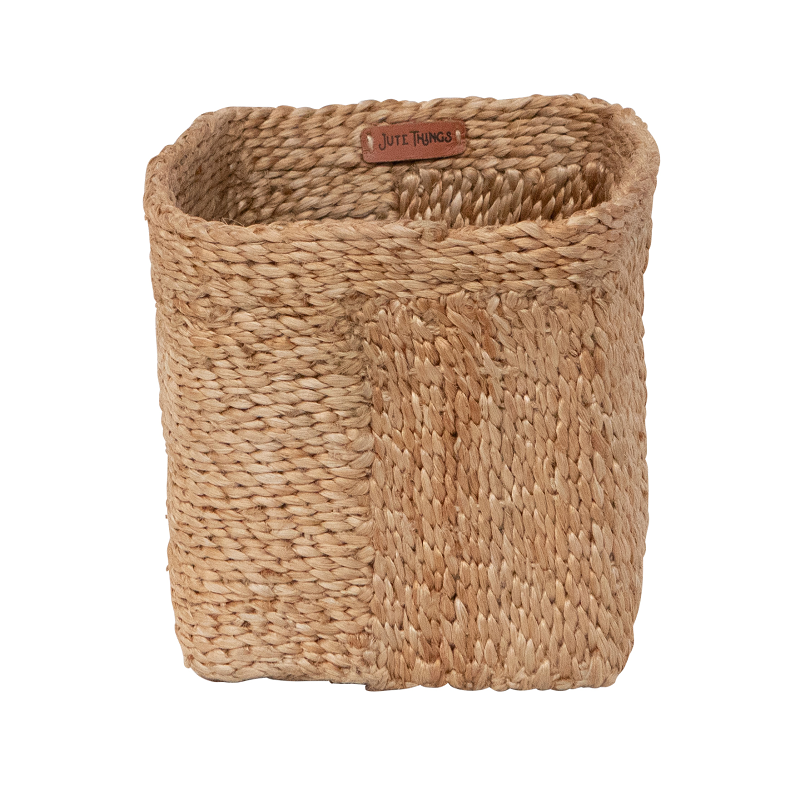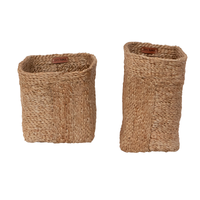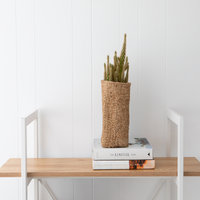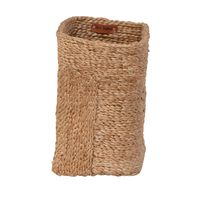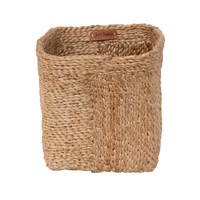 Vinata – Jute Short & Tall Basket Duo – Set Of 2 – Natural
Display your plants off the ground or wrap your collection of wines with this duo of short and tall squares. Braided from jute in a natural tone, it adds a pop of texture and easily blends with any decor style. The raised rounded silhouette gives it a neat, elevated appeal and is perfect for housing green plants or colourful botanicals. Place it in your patio or indoor garden to boost decorative functionality. Vinata baskets come in a set of two.
DIMENSIONS:
Tall: 21cm height * 14cm length * 14cm width
Short: 17cm height * 17cm length * 17cm width

COLOUR: Natural

SKU : JTN040
Minor variation in colour and dimension is normal as products are handmade. Please do not consider it a fault; instead, see it as a beauty. Allow a margin when deciding.
If you sight any fringes or loose fibres, carefully trim them away, as it is a natural characteristic.
As photos are taken in a studio environment, please allow for colour variations depending on your monitor settings and lighting in your home.