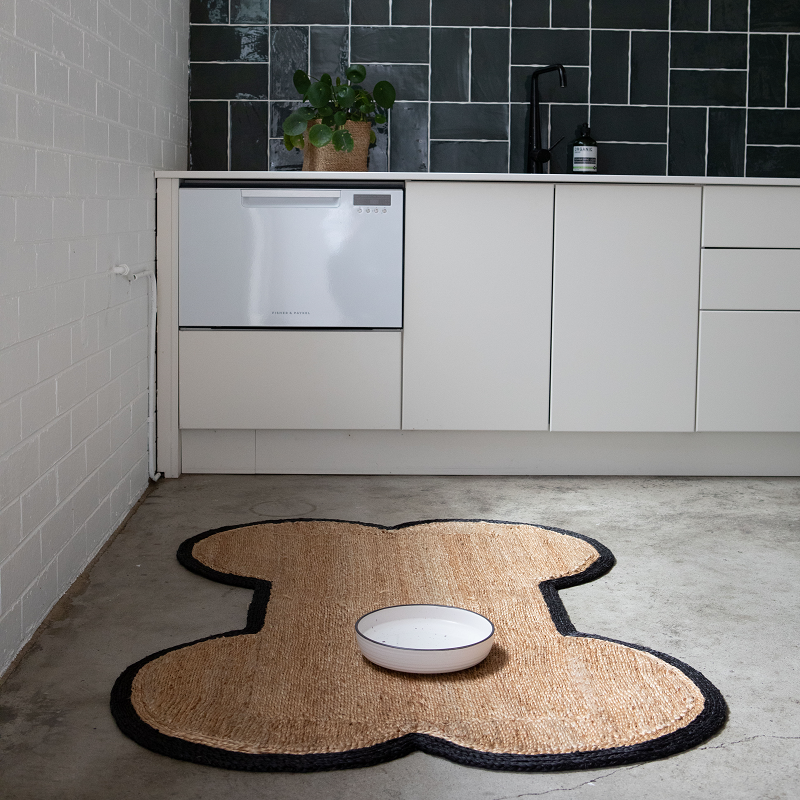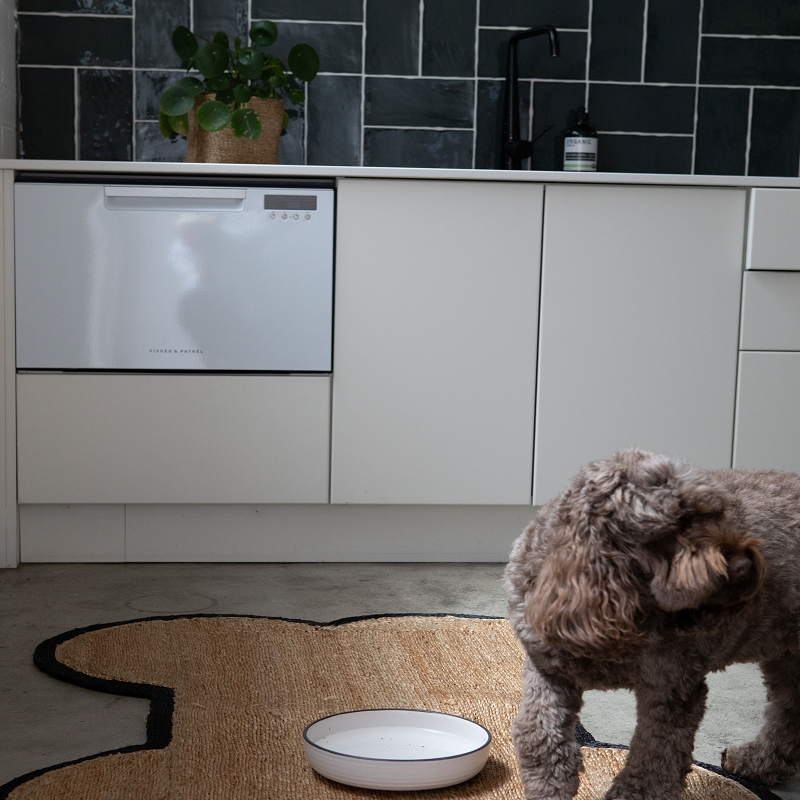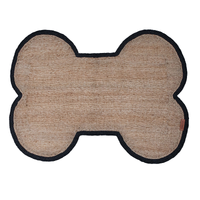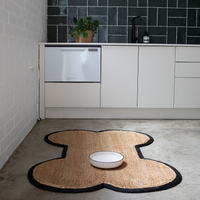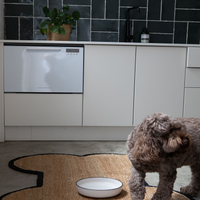 Our Astara Jute Pet Rugs are handcrafted from natural, organic, and sustainable Corchorus plants. Whether pets like to sprawl out or nestle in, our signature bone-shaped rug can act as a pillow or give them somewhere to crawl in and feel more secure. Perfect for beachy weather or cold winter mornings. 
Non-toxic pet rug is safe for your dogs, cats, and children!

DIMENSIONS:
127cm length * 56cm centre * 91cm Sides

COLOUR: Natural with a black border

SKU : JTP023
Minor variation in colour and dimension is normal as products are handmade. Please do not consider it a fault; instead, see it as a beauty. Allow a margin when deciding.
If you sight any fringes or loose fibres, carefully trim them away, as it is a natural characteristic.
As photos are taken in a studio environment, please allow for colour variations depending on your monitor settings and lighting in your home.