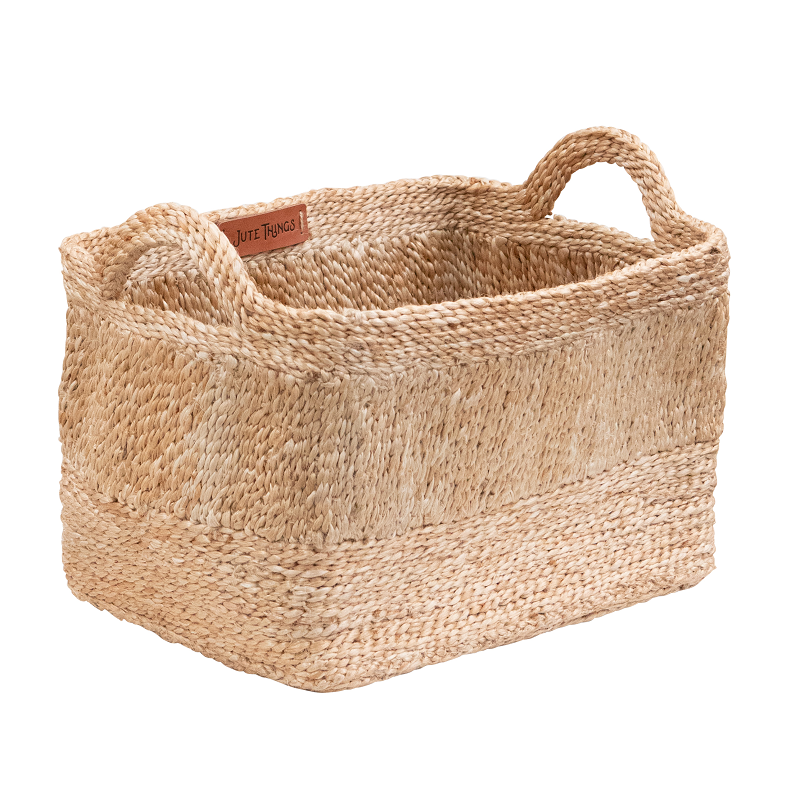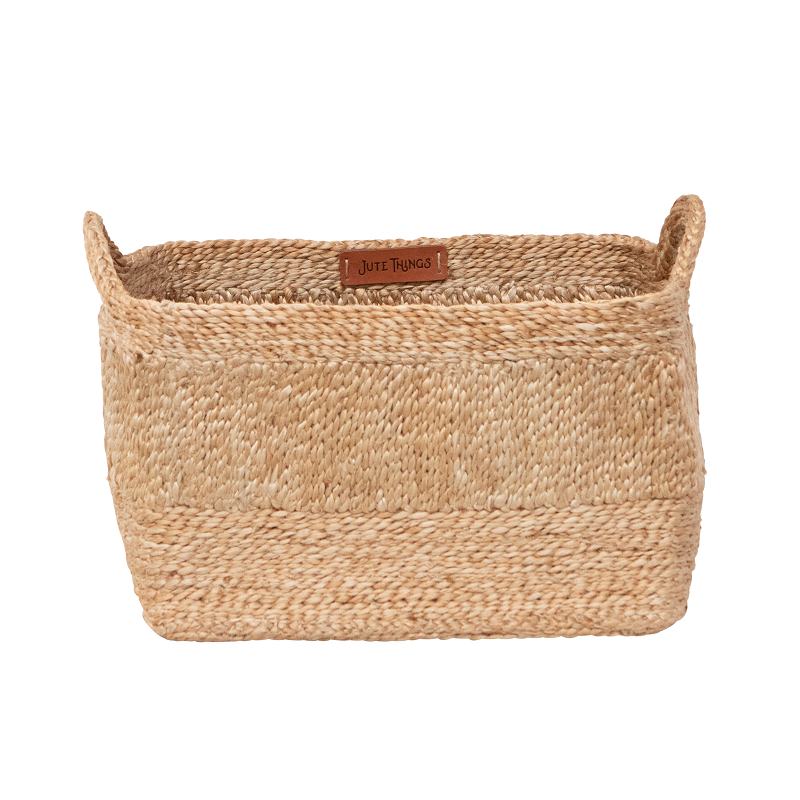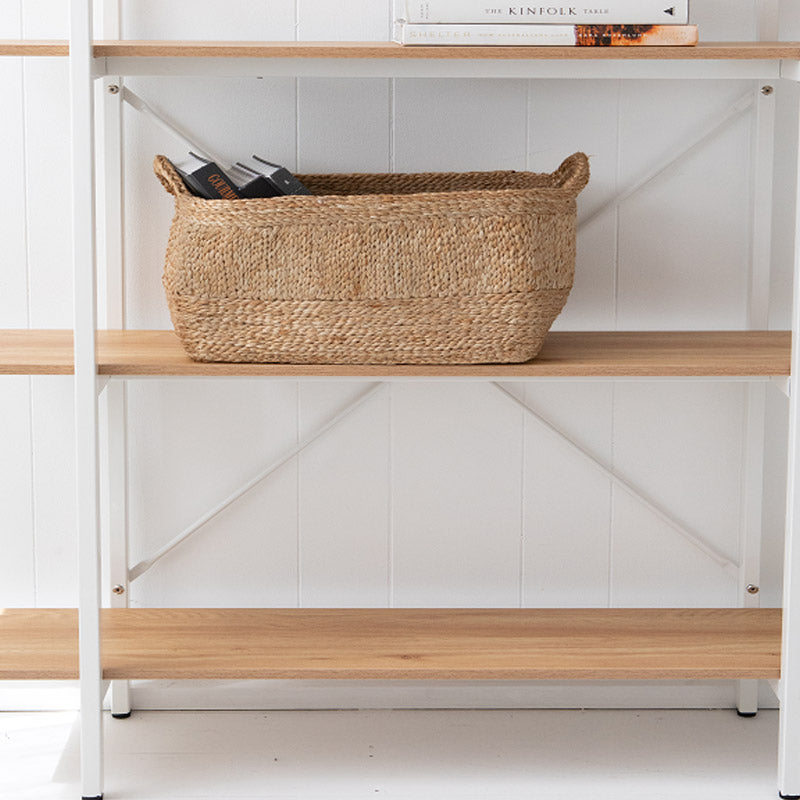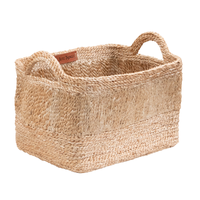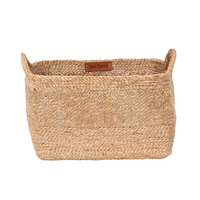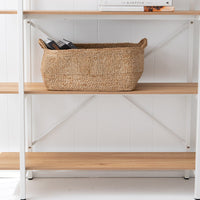 Ayata – Jute Rectangular Basket With Handle – Natural
Define your room or seating area with these beautiful hand-crafted rectangular jute baskets. The jute material with an earthy finish woven in a tight pattern of both horizontal and vertical stripes releases an all-natural vibe from the general aesthetic. Add these baskets to any room to bring their unique flavour to your home.
DIMENSIONS:
23cm height * 28cm width * 38cm length

COLOUR: Natural

SKU : JTN026
Minor variation in colour and dimension is normal as products are handmade. Please do not consider it a fault; instead, see it as a beauty. Allow a margin when deciding.
If you sight any fringes or loose fibres, carefully trim them away, as it is a natural characteristic.
As photos are taken in a studio environment, please allow for colour variations depending on your monitor settings and lighting in your home.